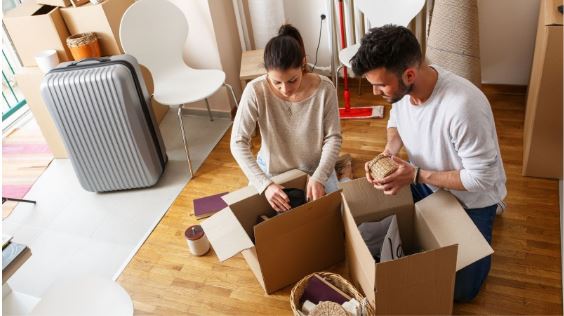 There are a lot of stresses that come with moving home. Moving day can be quite complicated, and there is a lot to get done. Delays can only add to any potential stress, so it is important to make sure your move goes as smoothly as possible. Here are tips to avoid any moving house delays:
1. Avoid Exchanging and Completing on the Same Day
If you are involved in a chain it is especially important that you avoid same-day exchange and completion and give yourself breathing space.
Try and leave a week or two between exchanging and completing, as this should give you enough time to resolve any potential complications that could come up. It's good to have a bit of breathing space when moving house, as you never know what might happen.
2. Communication
You will speak to many different people while moving house, including estate agents, solicitors. surveyors, removal companies, and more. Keeping everyone updated throughout your move means any problems or concerns should be quickly fixed and the whole move should go smoothly.
3. Pack in advance
Start a month or so before you move, and keep everything as orderly as possible. Chuck out any clutter or take it to a charity shop, and pack a few boxes each night, carefully labeling them and wrapping anything delicate in bubble wrap. Having everything packed and ready to go will be a huge time saver when you get around to moving.
4. Arrange Child/Pet Care
Even though you love them, children and pets can be quite distracting on moving day, and it can be quite an unsafe environment for them to be in with heavy boxes being carried back and forth to your new home.
Try and arrange for someone to look after them while you move, as this will allow you to concentrate fully on the task at hand and allow them to move into a new house afterward with all their belongings in place.