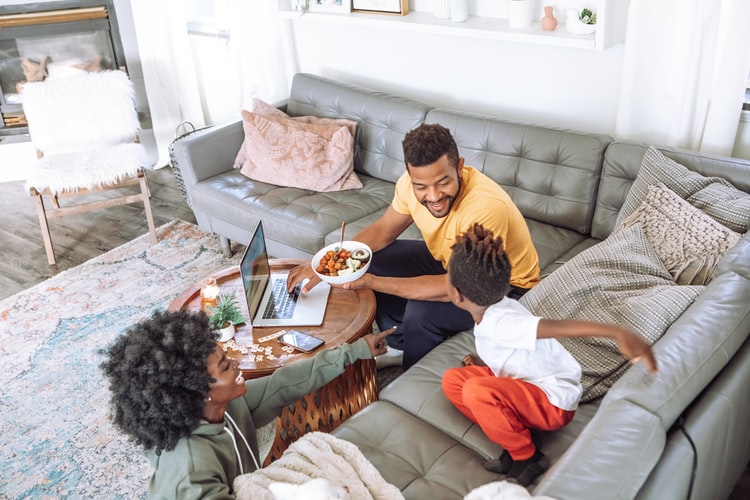 For some families being able to spend more quality time together could be an unexpected upside of lockdown.
Whilst this is not always a good thing, for some families, the coronavirus lockdown has provided a unique opportunity to reconnect, create memories and evaluate priorities.
Both parents being at home will also have reduced the isolation felt by many new mothers and made it easier for fathers to be an equal carer - boosting fathers' confidence.
This is normally incredibly hard for fathers to achieve, as in regular times they often have to return to work Monday to Friday after just two weeks of paternity leave.
Parents have been able to help young people learn valuable life skills as they take on responsibilities around the house, whilst their parents continue to work.
The lockdown will also have increased family connections within the wider family too.reading their young grandchildren stories over the internet or playing games whilst parents work from home.
The family that plays together stays together, as the saying goes, and finding fun ways to pass the time has created memories that will be treasured in years to come.
Families playing together is hopefully one of the positive legacies of this period of lockdown.