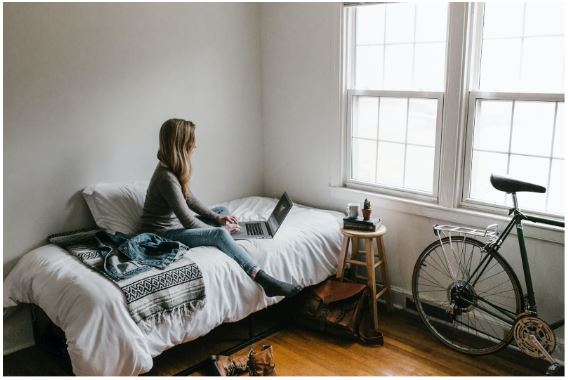 Whether you're a veteran renter or a complete newbie, finding a new place to hang your hat can seem daunting. With rent and a deposit to pay, your bank balance might feel unusually stretched come moving time. But there is a way to avoid that sinking feeling: it all comes down to planning and preparation. Knowledge is power, and knowing exactly what renting costs you need to budget for before you make any big decisions will make the whole process a lot easier.
Rent and Deposit
it's important you know exactly how much money you'll be spending on rent every month. How much a property costs to rent will be advertised either as a weekly (ppw) or monthly (pcm) sum. However, if a property's rent is advertised per week instead of per month, don't make the mistake of thinking that the total monthly rent is just one week's rent multiplied by four.
Monthly rent is (usually) calculated by multiplying the weekly rent by 52 (as in the number of weeks in a year) then dividing it by 12 (as in the number of months in a year).On top of one month's rent, you'll be expected to pay a deposit. A deposit is a sum of money transferred from the tenant to the landlord that guarantees payment of the rent and can be used to cover any damages caused by the tenant to the property during the tenancy.
tenancy agreement
hoever is named on the tenancy agreement is liable for rent and any potential damages caused to the property in the eyes of the law. So for example, if three people are sharing a house but only two people's names are on the tenancy agreement, if the third person were to stop paying their share of the rent, the people who are named on the contract would have to pay the rent in full.
When it comes to additional fees, you need not worry. In 2019 law was introduced to place restrictions on what letting agents can and cannot charge tenants when they sign a new tenancy agreement. According to the Tenant Fees Act, tenants cannot be charged for tenant credit checks and referencing, immigration checks, tenancy renewals, or for anything else related to administration.
Bills
These generally include water, gas, and electricity, council tax, TV license, and broadband. This means that it is up to you to shop around for the best tariffs suited to your home and consumption, and solely you are responsible for paying these bills (landlords will often explicitly mention this in the tenancy agreement).
Make sure that you submit your meter readings as soon as you move in and check with the provider that there aren't any other accounts allocated to your property to avoid paying someone else's gas and electricity bill. If you're signing up for a fixed-term contract, check whether or not there is a penalty fee if you choose to move out before the end of your tenancy and whether or not you could take your account to a new address.
If you live alone or are a student you may be eligible for a discount on your council tax. You will need to contact your local council directly if this applies to you to get the discount.